Shaping the Next Trend in Pedestal Sinks: Lacava's Newest Suave Design.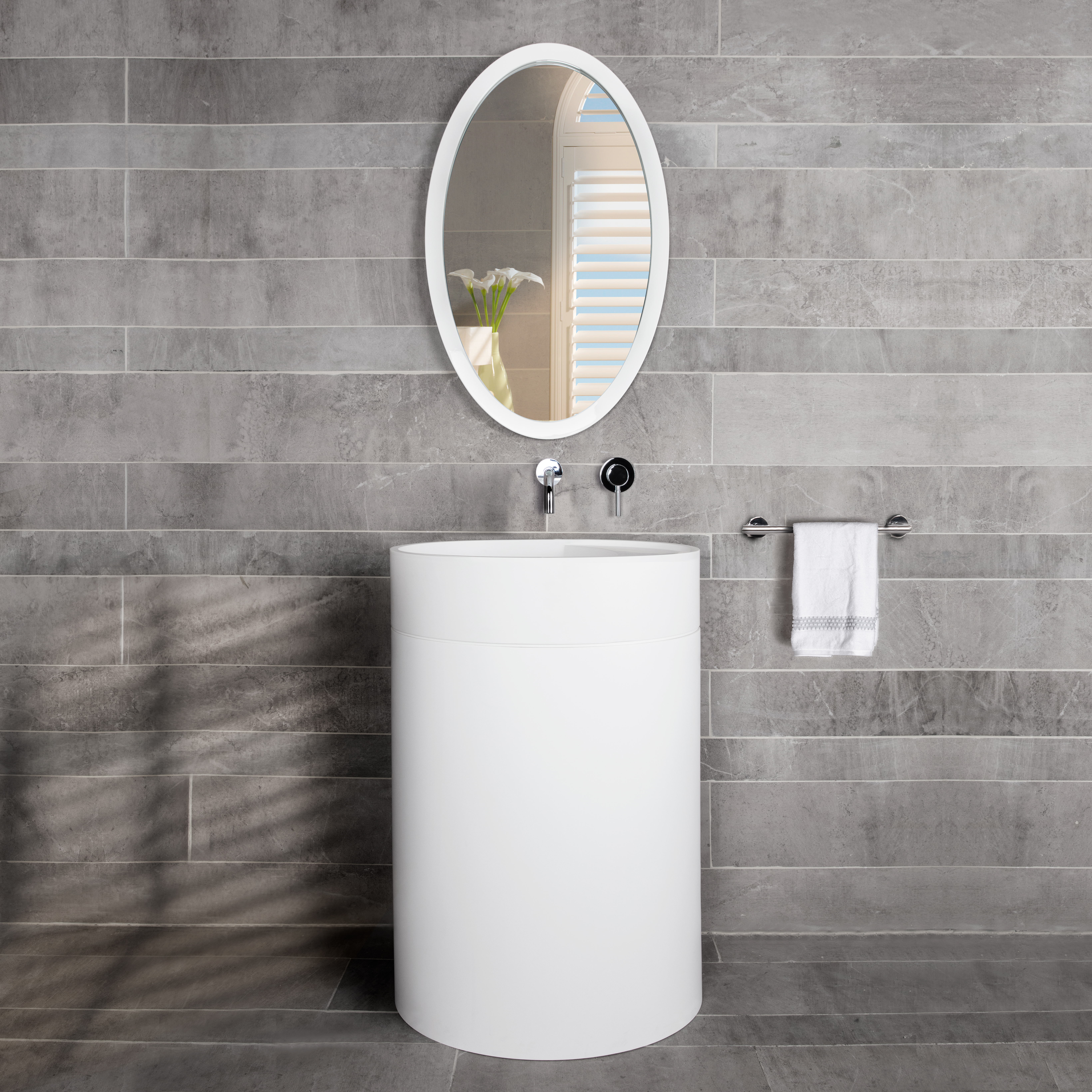 Lacava's newest pedestal sink designed with the signature oblong shape of the Suave collection features a new soft and elegant addition making an artistic mark. Manufactured from solid surface material in Chicago, this product makes history as the first standard pedestal sink 100% made in the USA for Lacava. It is being manufactured in gloss or matte white and matte black.
With its ovate design, Lacava has included deck space offering the option of a deck mount faucet or counter space with a wall-mount faucet, unique with a pedestal sink. The sink is also reversible, leaving the choice to you on how you would prefer it placed.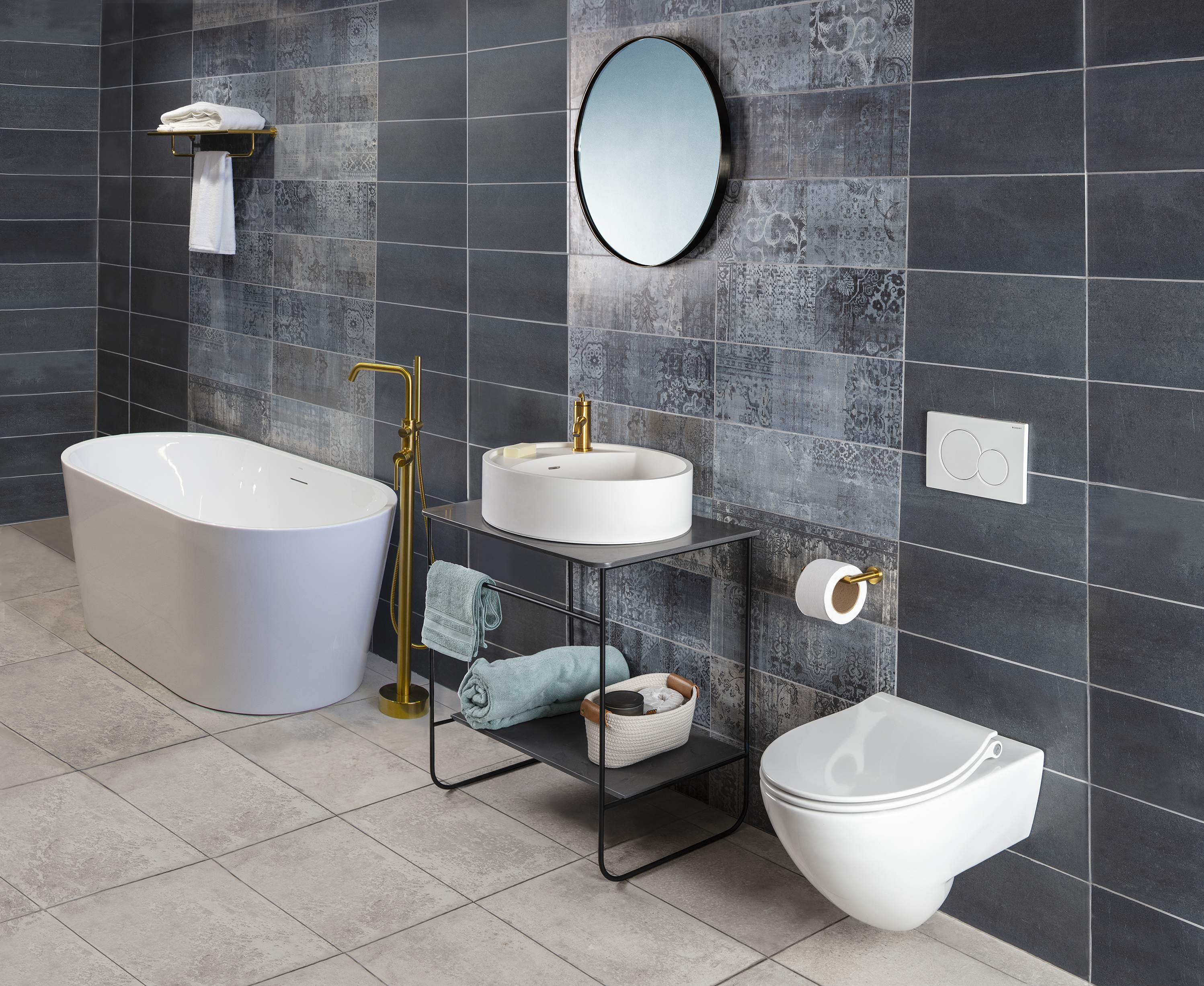 Designed to pair seamlessly, Lacava's new pedestal stand is manufactured in the same solid surface finishes and designed to sit flush with the sink, continuing the spherical design from top to bottom. The sink can be paired with their new floor-standing metal console stand as well, designed with a towel bar and shelf made of stainless steel and round tubing. Lacava has expanded your styling and spacing options adding new items to mix and match with the sink.  The shelf and top are made of solid surface which allows for a thin profile not possible with natural stones, concrete, or wood, and the metal is available in all standard finishes. 

DISCOVER THE COLLECTION