Robots help Hydro Systems to speed up their bathtub production.
Date posted
January 6, 2023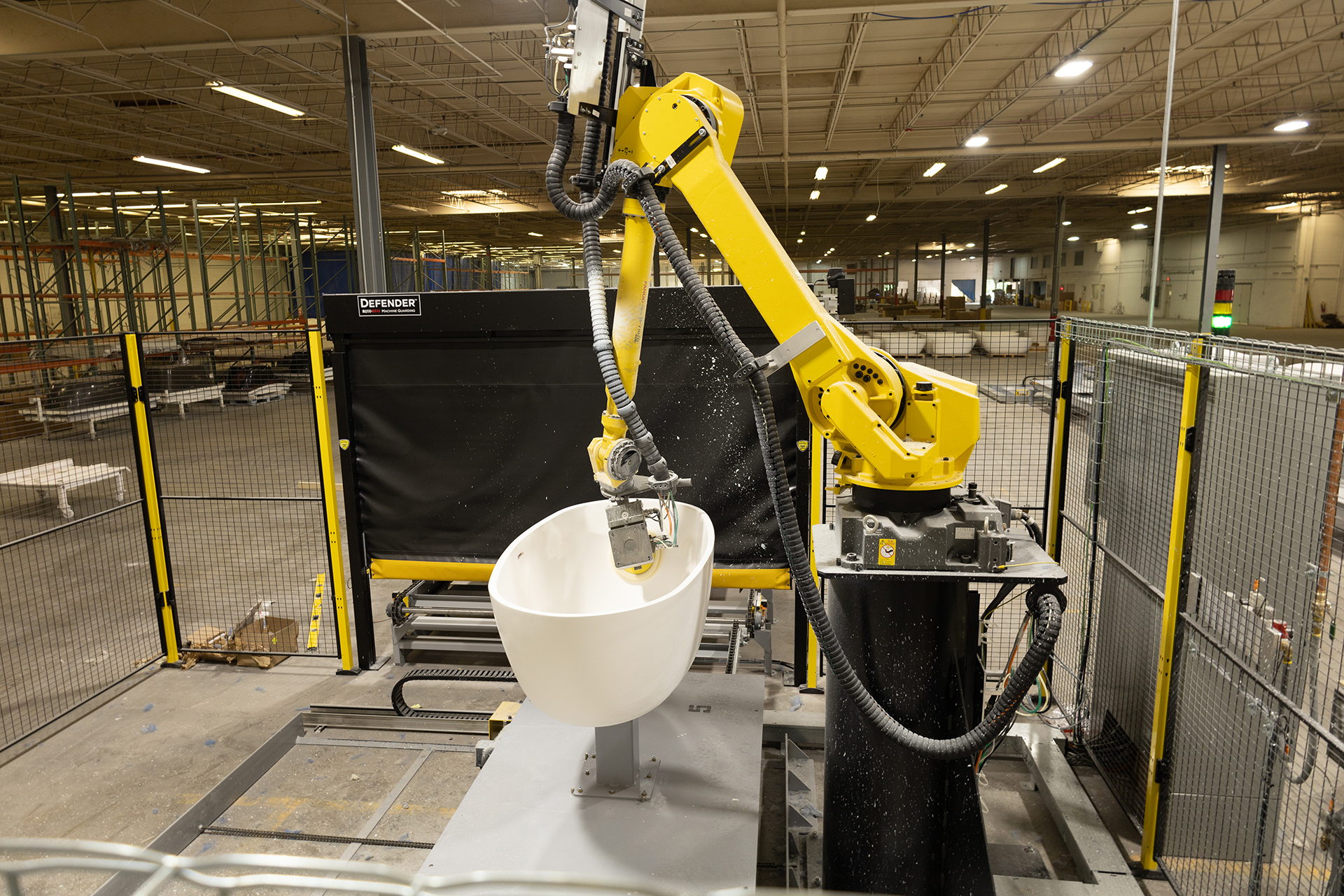 Hydro Systems needed solutions to ensure it could supply its luxury bathtubs to customers with a rapid turnaround without quality reduction from order to delivery. One of the operations that are common when processing solid surface products is sanding. This is heavy, repetitive work that requires skilled personnel and many man-hours. In addition, it is important that the quality is guaranteed. The installation of automation within the factory with the use of robots has given the ability to manipulate large items while also conducting polishing and sanding to help reduce lead times. When speaking with Ken Steinhardt, Marketing Director at Hydro systems "A tub that used to take them four to five hours now takes less than two hours for a more than 150% increase in productivity".
The installation of automation in the Hydro Systems factory, significantly expands our ability to serve our customers with quality, capabilities and expertise. We are steadfast in continuing our commitment to innovative design and materials, excellent products and leading customer service.