Watermark Designs Celebrates 50 Years of Brooklyn-Made Innovations.
Date posted
January 6, 2023
Watermark Designs, the designer and manufacturer of decorative faucets and fixtures for residential and commercial projects has been at the forefront of authentic product design for 50 years. Having planted its flag in Brooklyn, NY in 1972, Watermark Designs has never wavered from its mission to produce original, trend-setting products inspired by the creativity and diversity of New York City. In honor of its 50th year, the company is highlighting some of its most envelope-pushing and unique collections.
Trend Defining Collaborations
A hallmark of Watermark Designs' success is the brand's willingness to collaborate; working with some of the industry's most influential architects – turning their creative visions into vibrant collections. From its eponymously-named Brooklyn faucet to the most recent James Collection, and under the direction of 3rd generation President Avi Abel, the brand never shied away from designing and engineering products that larger faucet brands could not undertake.
Ushering in the industrial trend, Watermark Designs' drive to push its own engineering capabilities allowed the brand to re-interpret what had come before. Recognized for its unlacquered, living finishes and its rough-hewed, knurled handles and turned faucet spouts, designers and architects have a wealth of choices from Watermark Designs' catalog including: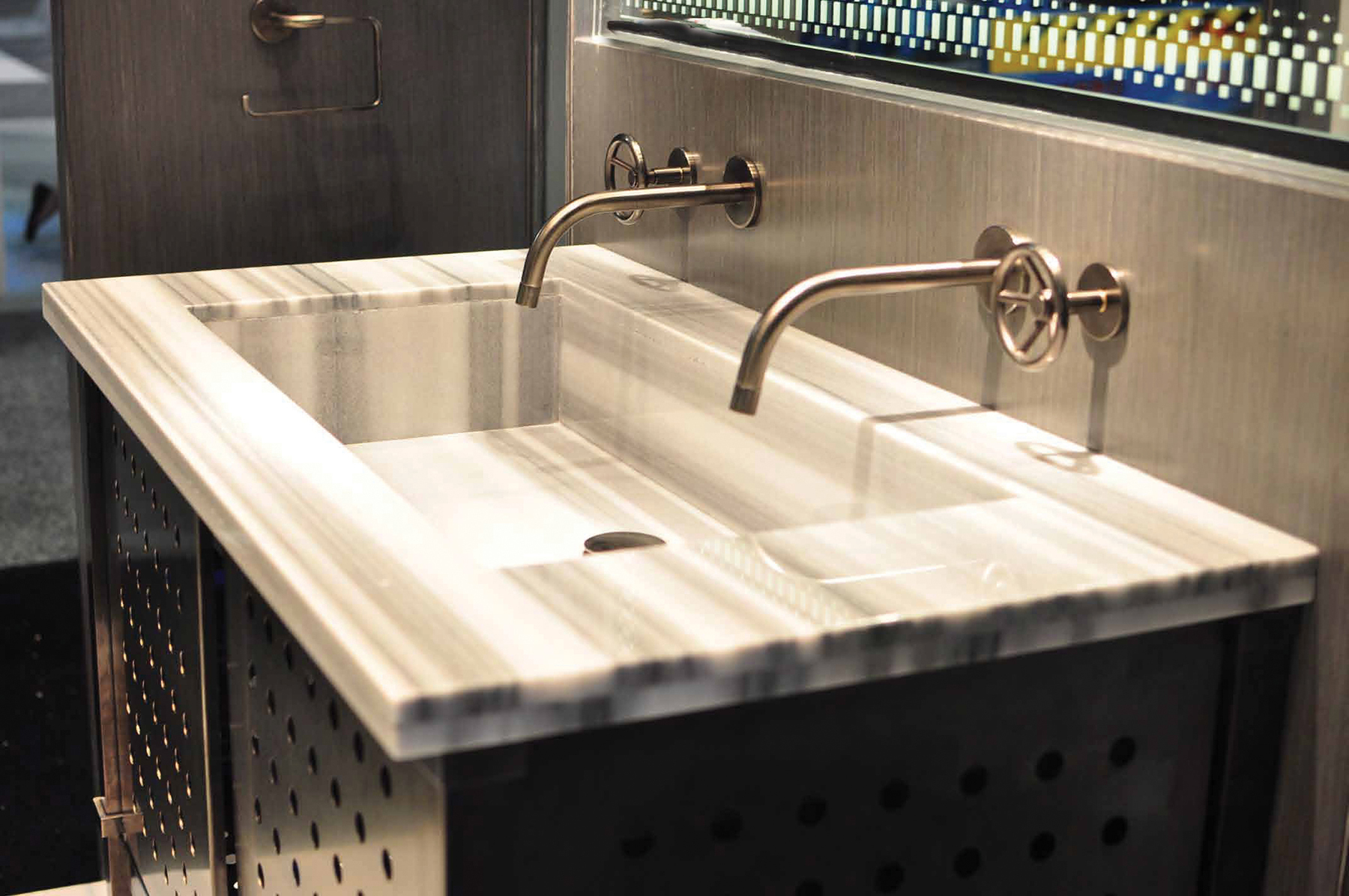 The Brooklyn Collection
Incorporated Architecture & Design (INC)
Inspired by gate valves found in the mid-century apartment blocks of its namesake borough, the Brooklyn collection presents a style for all urban loyalists combined with the functionality of modern manufacturing.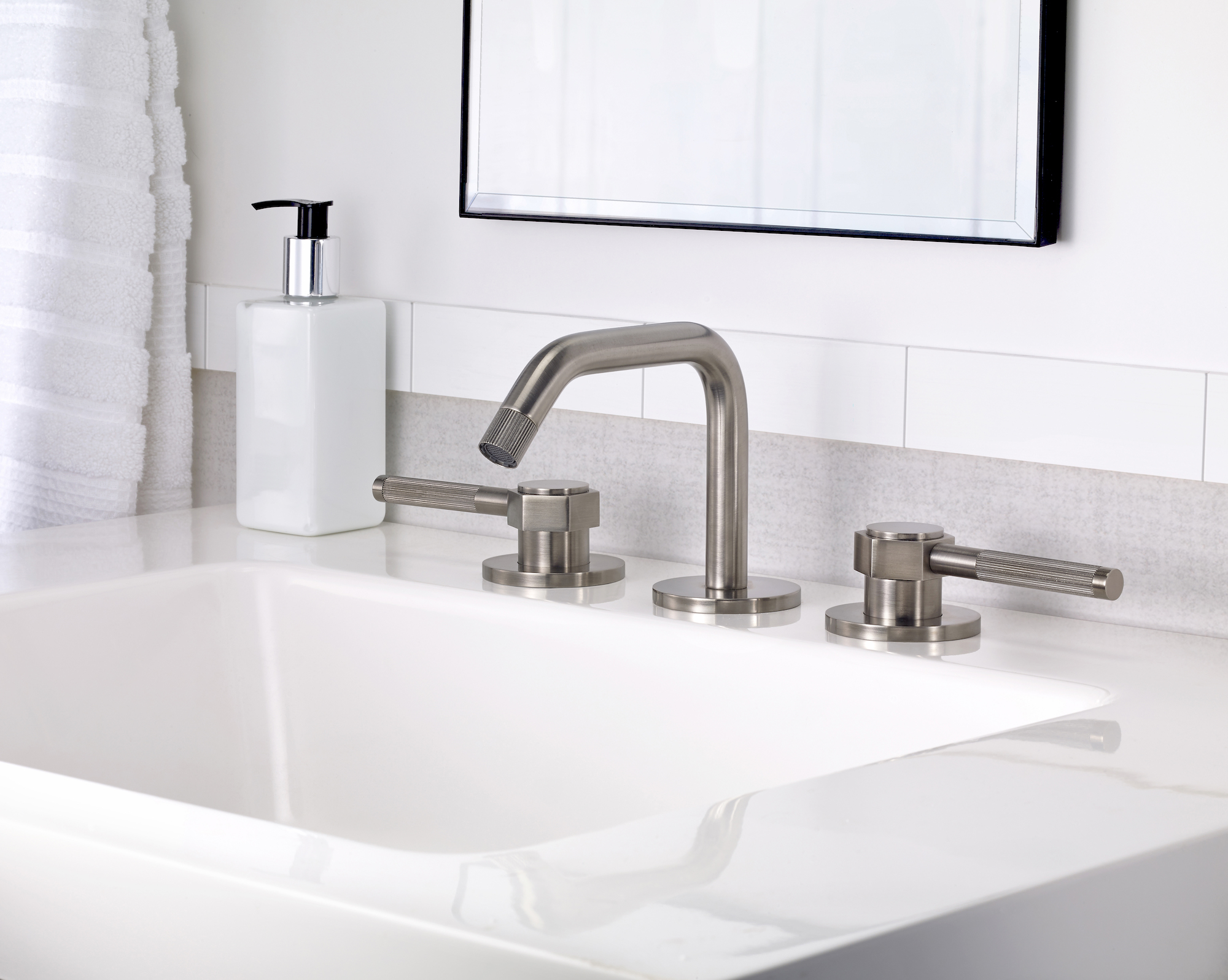 Sutton
Incorporated Architecture & Design (INC)
Inspired by a 1930's steam valve lever spotted in a salvage yard, the Sutton collection displays Watermark Designs' signature style: detailing unlike any other faucet in the form of linear knurling and hex nut-styled handles.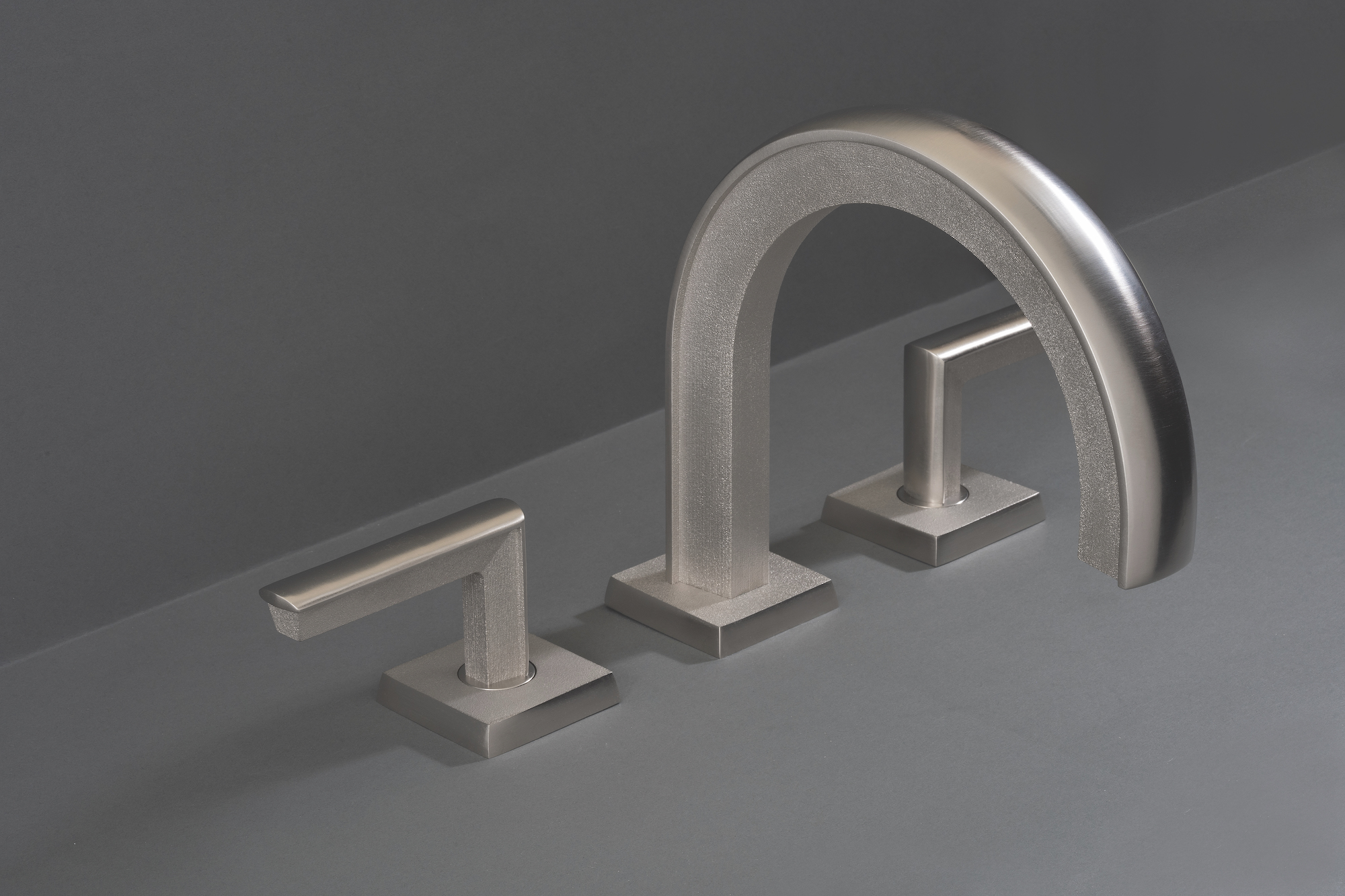 Brut
O & G Studio
Brut, designed by O&G Studio, is a bold collection, resulting from experimenting with textures. The creation involves two completely different polishing processes to create unique finish combinations.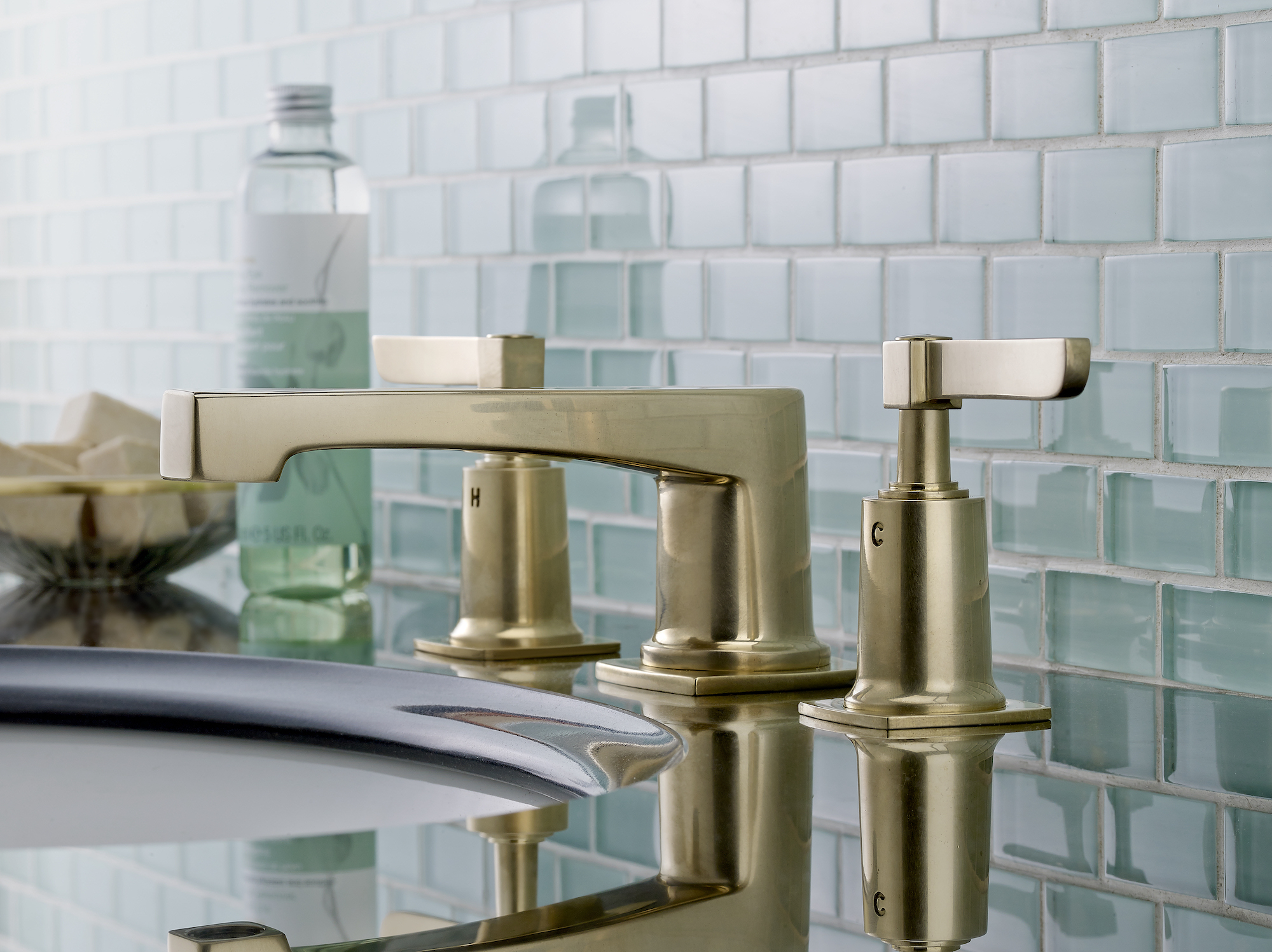 H-line
Mark Zeff Studio
Designed in collaboration with renowned interior designer Mark Zeff for a project on the historic High-Line in New York City, the H-line collection combines the best of Watermark Designs' custom capabilities infused with Mark Zeff's global aesthetic.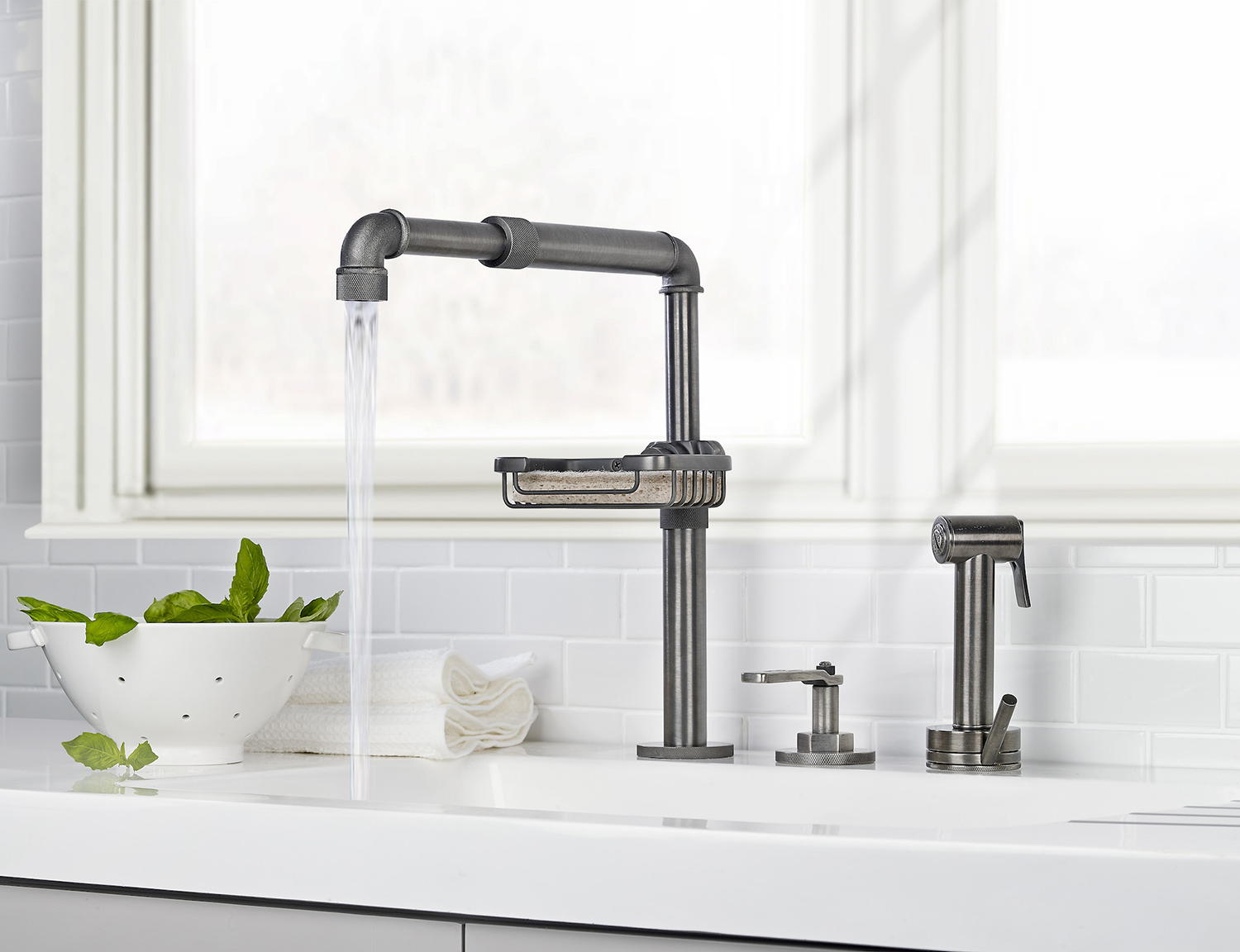 Elan Vital
The Susan Fredman Design Group, Hydrology and the Watermark Designs Studio
This award-winning range presents the ultimate in stripped down aesthetic. Using parts reminiscent of commercial ball valves and plumbing unions, this range offers a unique visual combined with the advantages of modern valves and aeration.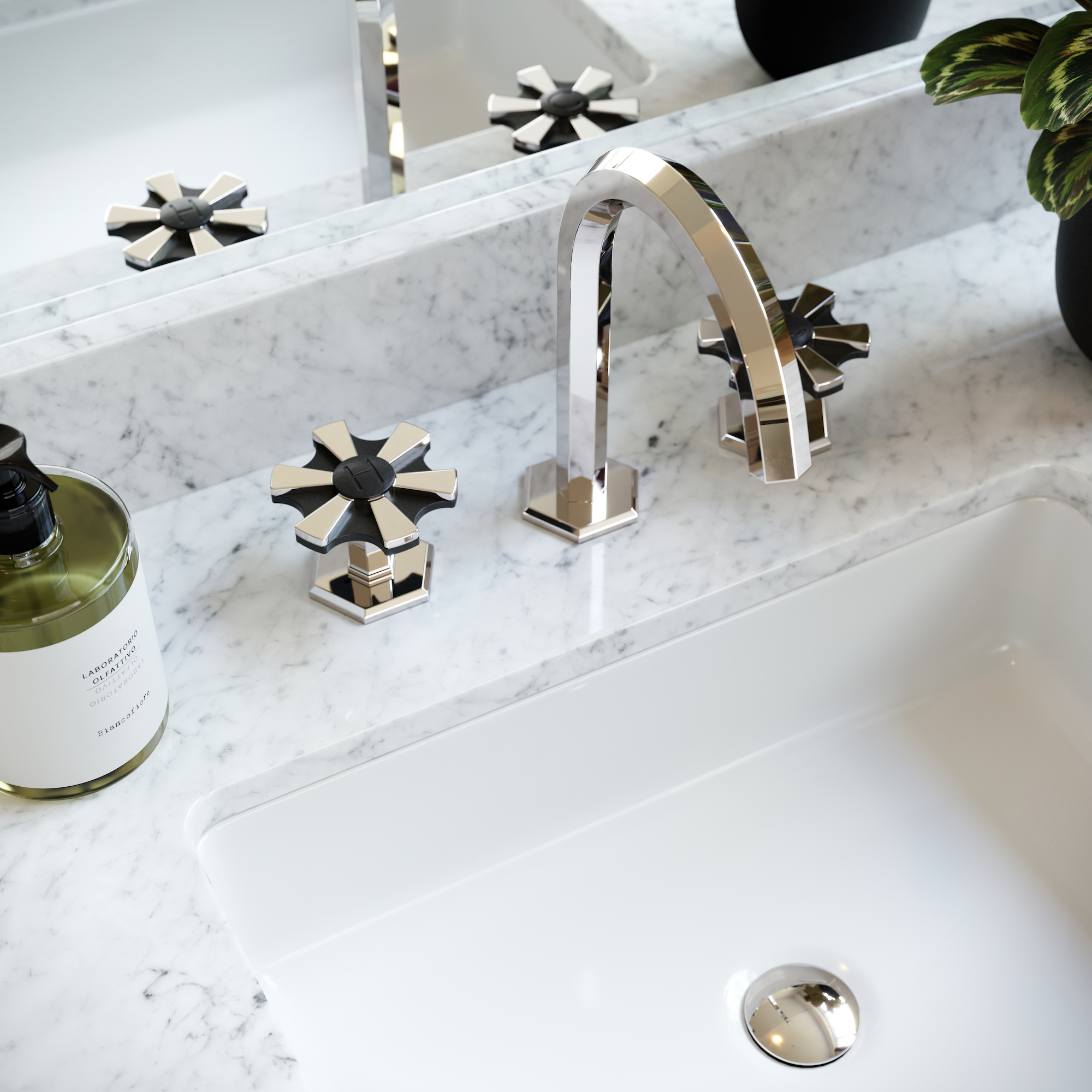 The James Collection
Goralnick Architecture Design Studio
Watermark Designs' most recent collaboration is with renowned architect Barry Goralnick. Designed for a fully suited office building in Manhattan's Flatiron District, the James Collection translates classical, faceted shapes in a modern, industrial context.
All of Watermark Designs' products are available with multiple spout choices and more than 24 finishes. The brand stands alone in its ability to offer almost unlimited design possibilities.