ThermaSol Joins the Luxury Products Group.
Date posted
March 17, 2023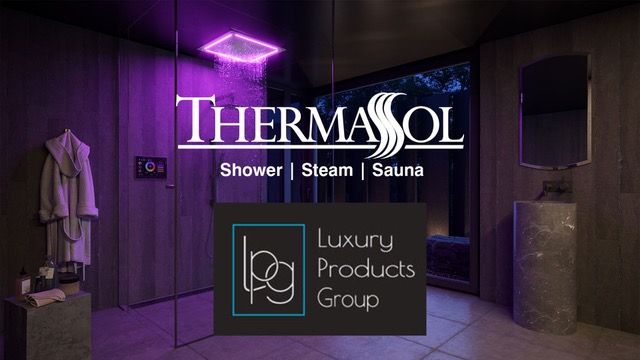 ThermaSol is excited to announce that effective March 1, 2023, they will be a member of the Luxury Products Group. This prestigious buying organization was formed to offer its now 400 showroom members across the United States and Canada supplier partnerships, prominent mentorships, meaningful rebate programs, and services needed to elevate and operate profitable businesses in the decorative plumbing, lighting, and hardware industry.
"ThermaSol has continued to gain market share with their innovative sauna, steam and showering products that our members look forward to embracing," states Jeff MacDowell, executive director of LPG. "I see tremendous growth and opportunity for our members bringing ThermaSol on board. Patrick and Jari have been committed to our group and we are excited to see a long-term relationship here."
ThermaSol is celebrating its 65th year as a family-owned business and will release new product offerings in 2023 to further enhance an already stellar line of health and wellness products.
"We are thrilled to be joining the Luxury Products Group," states Patrick Weidl, director of business development for ThermaSol. "We've admired LPG and the community for a long time and we know of their standing in our industry and even more, their exceptional reputation as a buying group; we feel their goals align with ours, which will make for a very robust partnership."