ThermaSol Unveils Wall Mount SignaTouch Controller.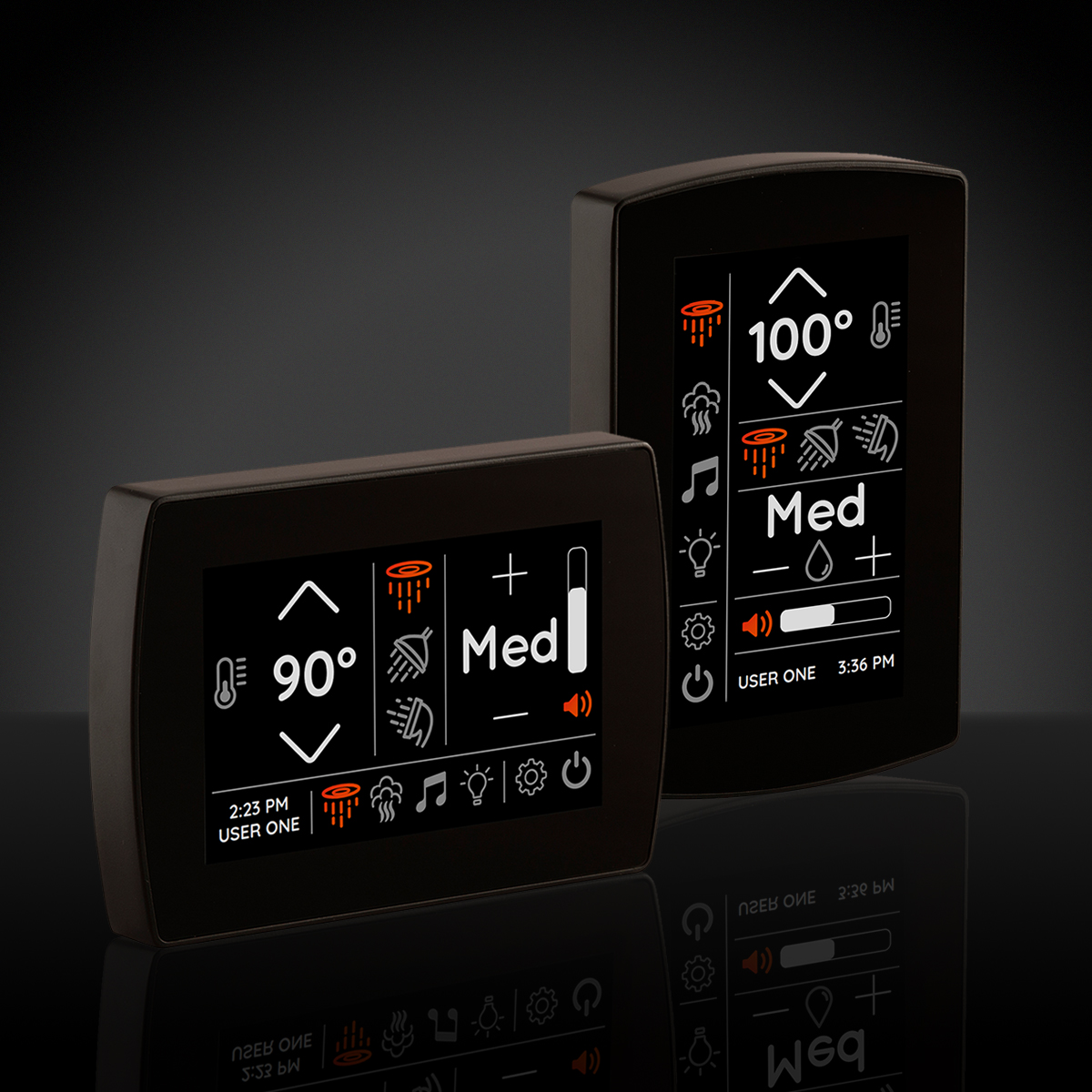 ThermaSol® continues to innovate with the introduction of an upgraded version of their versatile SignaTouch in-shower control.
ThermaSol's streamlined 5-inch LCD in-shower SignaTouch Control manages lights, music, precision water/temperature control and shower outlet selections with a simple touch. With the ability to mount the control vertically or horizontally to the interior shower wall, built-in Bluetooth®, two customizable user settings and 15 designer finishes, SignaTouch ensures the shower and steam experience is completely personalized.
SignaTouch Features:
Compatible with HydroVive 14 and 18
5-inch LCD in-shower Smart Touchscreen Control with solid brass trim
Can be installed vertically or horizontally
Can be flush/wall mounted or recessed
Full control over lighting, sound, water and steam
Controls water temperature and flow settings; low, medium, high
Controls full spectrum LED lighting, including chromotherapy and mood lighting
Full sound control; volume, treble, bass and mid-range
Digital CAN-bus Technology
Water and steam temperatures along with time settings are retained from previous sessions for ease of use