Useful Practices to Increase your ROI on Trade Shows Like KBIS. Thoughts From DPHA Fellow Jeffrey V
Date posted
January 28, 2022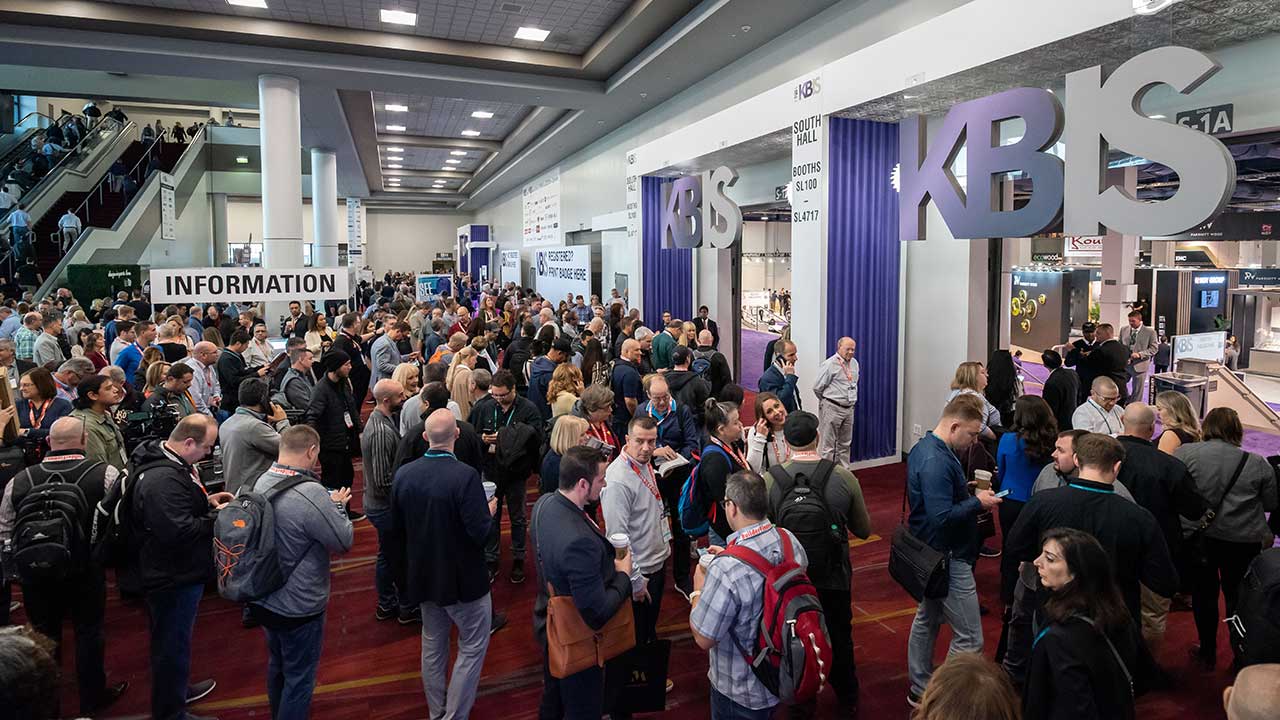 Having walked and worked shows in many countries across the globe, I would like to share a few practices that have helped collect, share, and reference a lot of each show's information.
#1: Leave yourself a lot of time to walk the entire show.
Book appointments for no more than 50% of your time at the show, including breakfast and lunch meetings. There are a lot of reasons to attend trade shows, and discovering new vendors is paramount in my book. Do everything you can to walk every aisle and try to glance in every booth.
Hot new products introduced at a show will be talked about by local reps at your next post show meeting or you or your team will learn about it through communicating with your target market. But if you don't discover that special, emerging vendor you could lose a hot new product or application to share with your loyal customers. The main risk is that new companies are often quick to offer protective distribution to those they meet and open in their booth. Post show, those hot lines have a lot of work ; they have get their displays built and shipped and manufacturing ready for orders. At this point, more distribution is generally not a priority.
Do not overbook your time and miss our industry's next big thing.
#2: Never work a show alone.
I suggest working the show either with some team members or a group of trusted industry partners. Why, you ask? Two simple reasons.
We all are loaded with our own individual tastes, working knowledge of what will sell, and what the market needs now. Your personal opinions could all be 100% correct for today's market, but you could be wrong and dismiss a hidden gem. Multiple eyes and opinions are better here, as another person might see the same product and love it. Your group can then discuss why you think it is not right and the other person will explain why it would be a good addition. These conversations at a show or walking a trusted business acquaintance's showrooms help you expound your market view and improve your product reasoning.
The other reason is that shows are very social. As you walk the aisles and enter booths you will run into people and stop and chat. This interrupts your flow and focus and you could miss something important. However, if you are with a group, one of your traveling partners might catch that fantastic thing and bring it to your attention.
Traveling in numbers offers more insightful viewpoints and a safety net.
#3: Take a lot of pictures and videos…and I mean A LOT!
In 2022, it is so easy to take a picture or video of a new product and record the story of why it will be great. These images can be used in so many ways; they are great to post on social media, share with your team as daily updates, and to jog your memory when creating your post-show notes. However, there is one drawback. If you do not add some form of brand marker it can be very difficult to recall what image is from which vendor.
Every time you walk into a booth, take a picture of the booth branding. Then all of the following images will automatically be filed behind the brand image by your smart phone's timestamp. It is quite simple and you will be logging product images that will be easily accessible for years. In fact, I was recently looking for a prototype product image from a European brand that showed at one ICFF, I streamed my images, found the product I recalled, and there was the brand on an earlier image. I have images from shows and exhibitions back to 2008 and still reference them to this day. Who knows when a design's time might be?
We can only remember so much, and a photograph and/or video is worth a thousand words.
#4: When you have an interesting conversation, note it.
While you stop and have an interesting conversation with a respected college, you will likely be introduced to a new industry opportunity, product concept, or simply an intriguing idea. After the conversation, take your smartphone and take note of what you just learned and how you think it will help your business. You can quickly type or dictate your intriguing thought into your smart phone. This takes a few seconds and will save you a lot of time and frustration trying to recall what you thought sounded so beneficial at that time.
Now you will never forget your greatest thoughts.
Trade and industry exhibitions are full of wonderful products and well-crafted brand stories. And the people that attend these events are usually the industry's best. Every minute is precious. I hope these simple practices will improve you and your team's ROI on all the shows you will be attending in our post-pandemic world.
P.S. If you see me at KBIS wandering alone with an uncharged smartphone, please remind me of what I should be doing. Best of luck out there…