Gessi Reimagines 1920's Signature Style for Inspired Venti20 Collection
Date posted
March 18, 2022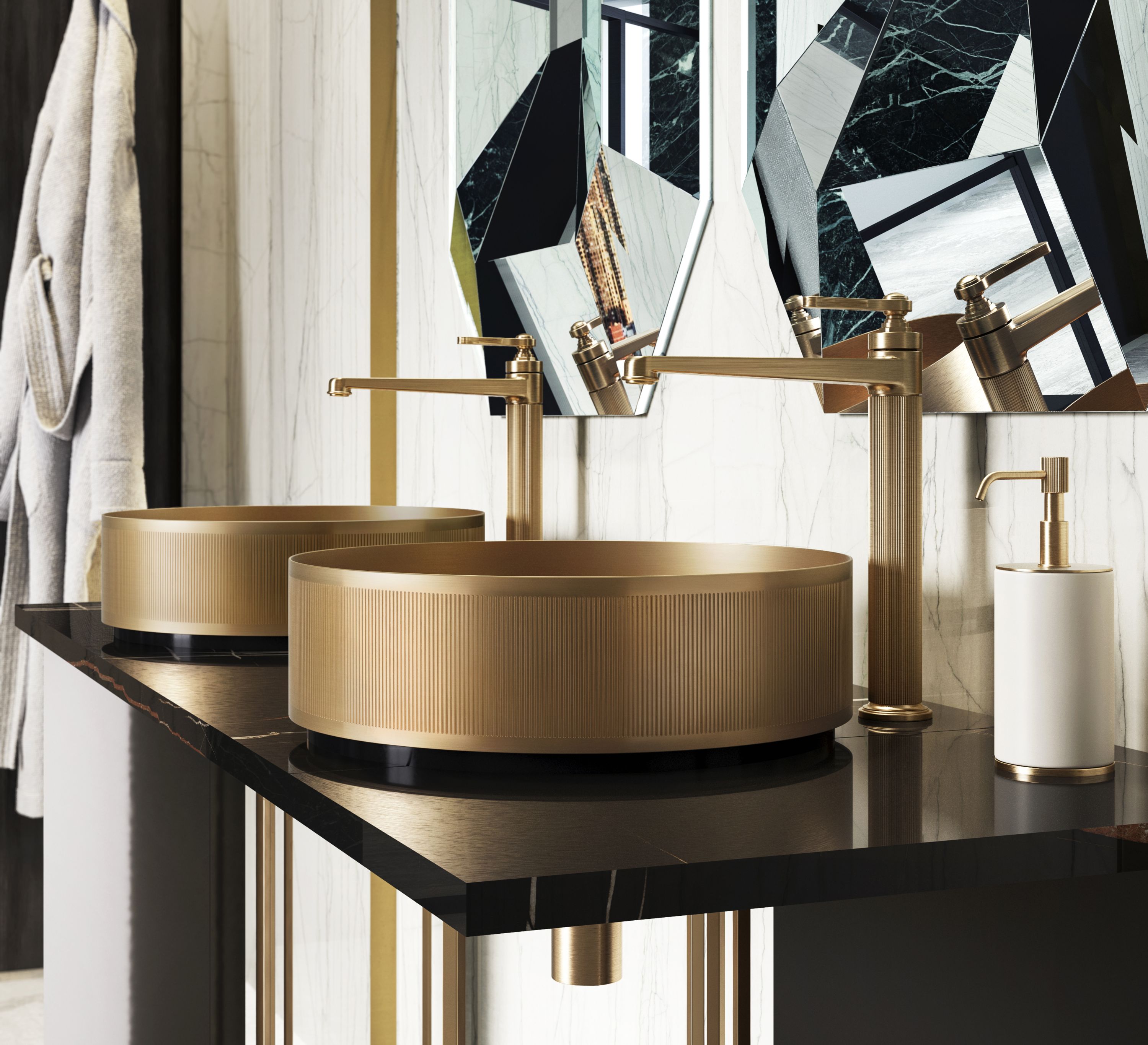 Extraordinary design has emotional power and an intrinsic ability to instill beauty into everyday objects. Gessi substantiates this truth with their new Venti20 Collection that revitalizes the eclectic vibe of the "Roaring Twenties" and translates that same joy and optimism into modern times. Elegant lines pair with meticulous detailing and a stunning display of craftsmanship to form the basis for an extraordinary series of bathroom fixtures and furnishings that elevates daily living into a private wellness experience and brings the invigorating spirit of the '20s in the most personal spaces of today's homes.
Eclectic design is, at its essence, an intriguing elixir of inspiration, blending multiple sources and styles to fashion a harmonious assembly that cannot be parsed into single components. Venti20 is a fitting example of this design aesthetic and represents a significant departure from Gessi's high-fashion avant-garde signature. Gessi selected Spanish designer-artist Lázaro Rosa- Violán as their collaborative partner for this project because of his roots in the eclectic design of Barcelona. The decorative, playful style of Venti20 stands alone amongst the minimalist bent of the brand's other collections. Born from the desire to recreate the singular excitement and bubbling enthusiasm experienced by our grandparents 100 years ago, Gessi aims to synthetize that zeal and bring it into the sanctuary areas of our modern living spaces. The culmination of Venti20 is an immersion in joyful rule-breaking where disparate styles meld into a fantastical collection versatile enough to suit any bathroom décor.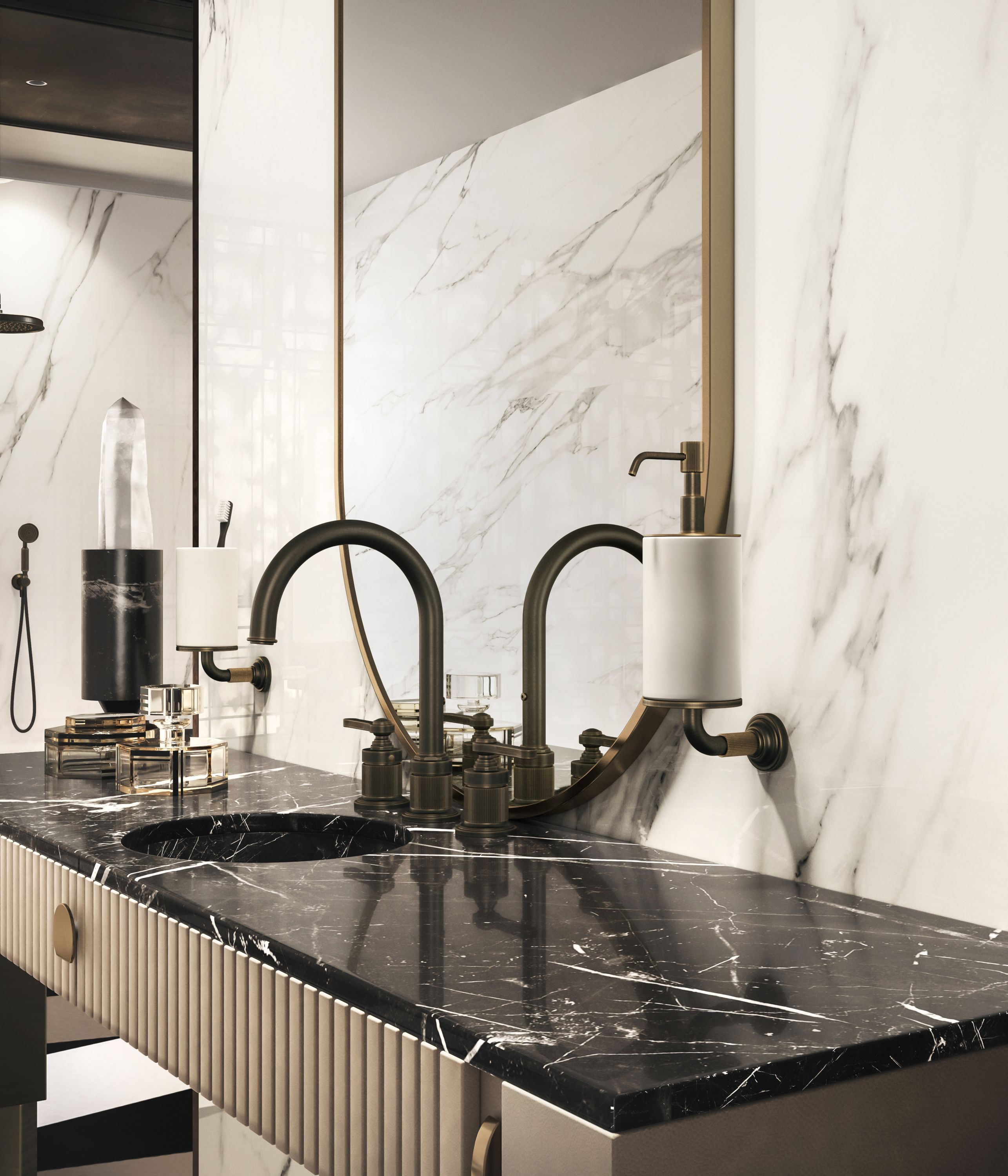 With its elegant details and simple lines, Venti20 serves as functional works of art for today's private living spaces. Detailed handles, fluted bodies, reflective cuts all combine in a singular silhouette that balances an industrial vibe and advanced metalworking with soft curves, inviting textures and a traditional allure. Venti20 includes a wide array of offerings, from all manner of mixers for basins, baths and showers to a full range of accessories. Gessi has expanded the collection to include bath furnishings as well, such as freestanding tubs, washbasins and wall-hung bidets. No detail is too small, even down to cover plates for light fixtures, tumblers, soap holders and towel rails. Each design is carefully considered, balanced for simplicity, and is beautiful from every angle. Venti20 designs are available in an extraordinary selection of finishes, from classic looks like aged bronze and antique brass to modern chrome and brushed black metal options.