VOLA Launches 'Elemental Living' Campaign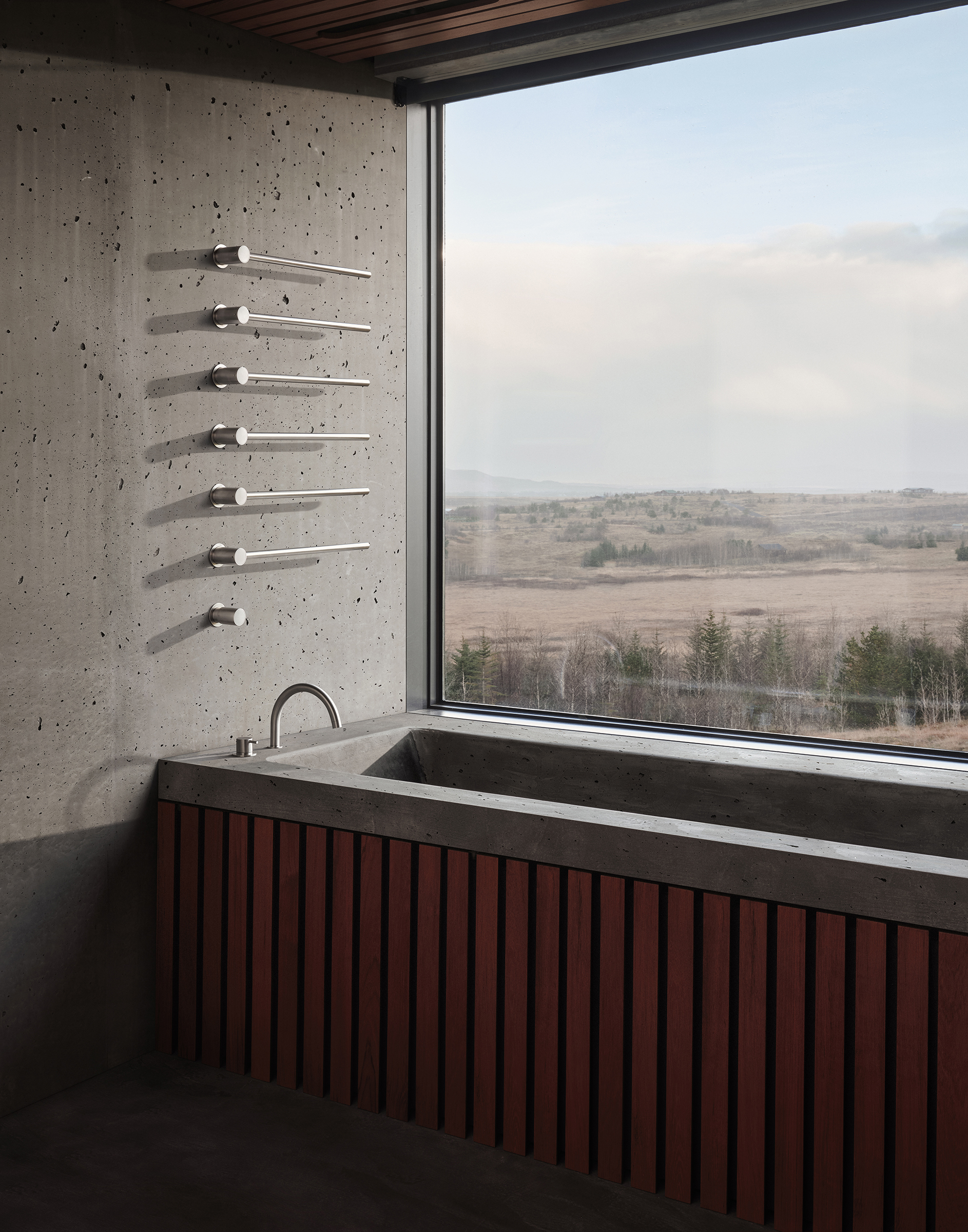 Hastings Tile & Bath, the exclusive importer of the VOLA brand in the United States and Canada, is proud to announce VOLA's launch of its Elemental Living campaign, which connects iconic architectural spaces to their surrounding landscapes. 
In February 2022, VOLA explored how a deeper connection to the natural environment makes life richer and more energized. Nowhere is this more purely expressed than in the raw and dramatic landscape of Iceland, where VOLA lives in harmony with the most extraordinary architecture. 
The natural and the man-made have co-existed for centuries, often overlapping. In Iceland, this is seen in its ultimate form. VOLA's stainless steel demonstrates this relationship perfectly, using pure form, natural materials and craftsmanship to deliver the most essential element of all – water. From respect for natural resources to shaping interactions with water, VOLA has always prioritized creating moments that reconnect people to nature and enhance wellbeing.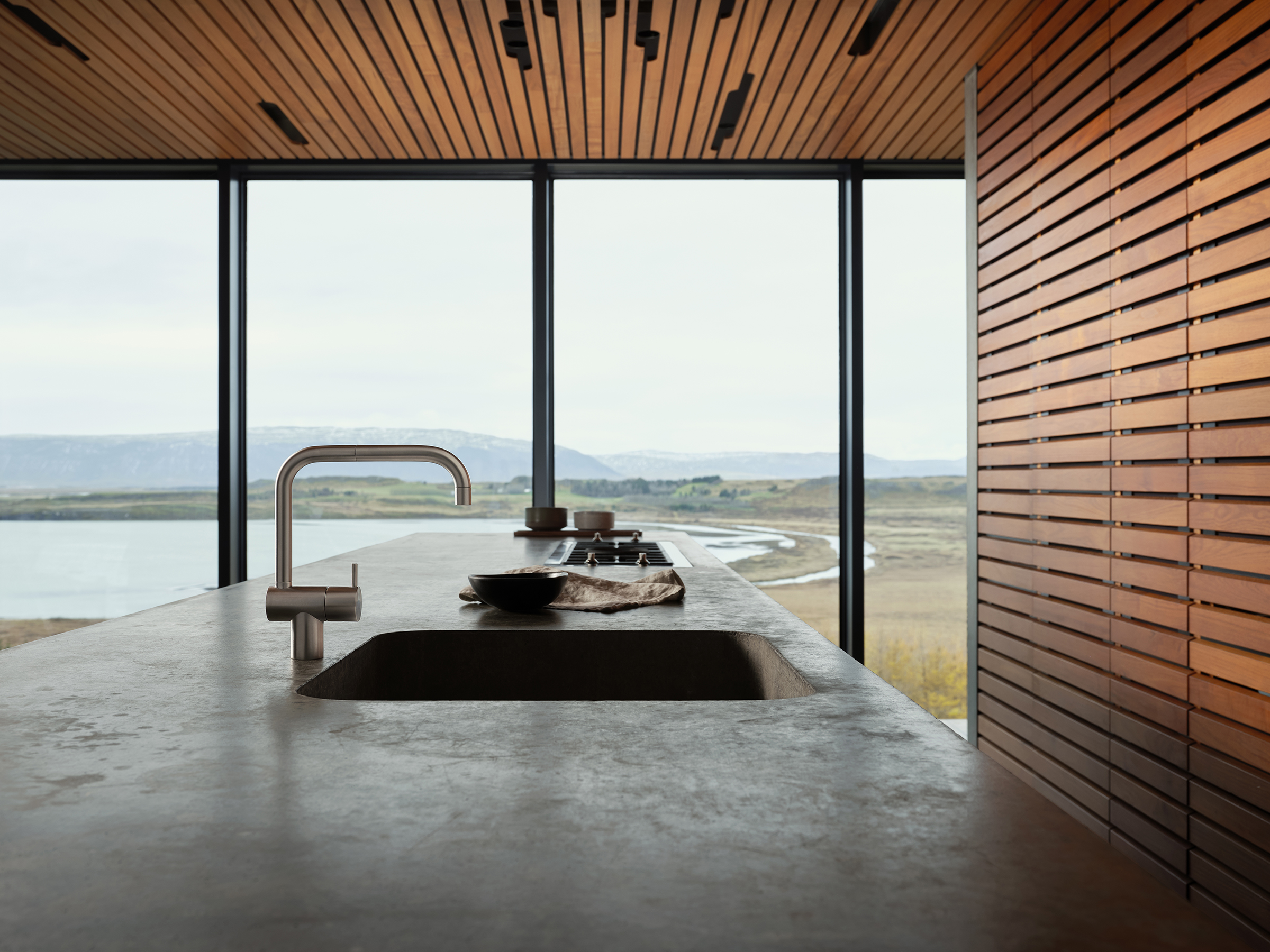 Over the next several weeks, VOLA will explore various architectural spaces that are defined by their deep connection to the landscape.
One of these is an Icelandic architectural masterpiece by globally renowned PkDM Arkitektar. Árborg House in Iceland uses natural materials to reflect the landscape, in perfect harmony with a sustainable design approach that was integrated from the outset. VOLA is specified throughout, not least because of the VOLA commitment to longevity; every product installed will never become redundant as it will always be repairable. This is an intrinsic element of the VOLA DNA and has been since their inception in 1968. This principal, combined with the very finest quality of materials, fits perfectly with PkDM Arkitekar's aesthetic and ethos.