Have You Seen the NEW Way To Install Freestanding Bathtubs from Mountain Plumbing Products?  
Date posted
August 19, 2022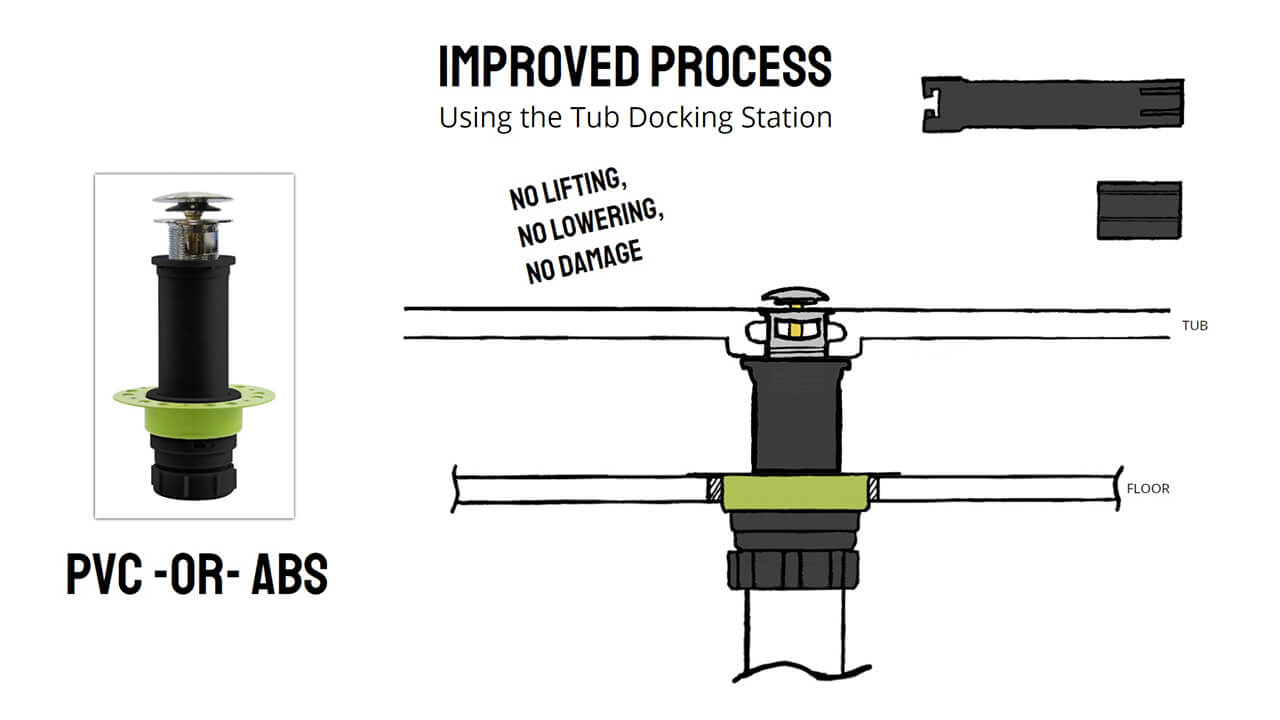 Installing a freestanding bathtub the OLD Way isn't super complicated, but it is cumbersome and a lot can go wrong…especially when compared to using the Tub Docking Station.

Mountain Plumbing Products has developed the Tub Docking Station as the ultimate solution to quickly and easily install freestanding bathtubs with integral overflows. This product solves common issues that are associated with this task and makes life easier for the plumber, homeowner, and showroom.


In their video they present the "Old Way" of installing a freestanding tub versus the new and innovative "Tub Docking Station Way". The problem and struggle with freestanding tub installation is the process of trying to move and position the big, heavy, expensive tub with precision to the rough-in. Instead, their product allows you to have the tailpiece installed in the floor and then you simply slide the tub into place.